The Saint and Sofia team, now over 50 people, previously worked at brands such as Louis Vuitton, Roland Mouret, Hugo Boss, Scotch and Soda, Ted Baker and French Connection. Our founders, Malcolm and Dessi Bell, won the National Business Award for E-Commerce Strategy and were nominated for the Entrepreneur of the Year Award. In March 2023, we were awarded the Investors in People Gold Award for creating an outstanding working environment for our team. In June 2023, we were also nominated for the Employer of The Year Award.
Founder & CEO
Malcolm Bell
Malcolm co-founded Saint and Sofia after running his first consumer brand since 2011, he won the National Business Award for E-Commerce Strategy and has been nominated for Entrepreneur of The Year.
On a day-to-day basis, Malcolm's focus is on leading strategy, management and overseeing the customer experience. He works closely with the customer care, design and creative teams to fulfil the value promise of Saint and Sofia.
Malcolm has been an Expert in Residence at Harvard Business School and at Seedcamp - Europe's best seed venture capital fund where he helped portfolio companies such as Transferwise and Revolut with growth and marketing challenges since 2015. Malcolm has been a frequent speaker at events for Facebook, Google and TED Talks. He is also an Ambassador for The Prince's Trust.
Previously, Malcolm studied at the London School of Economics, graduating with Honors in 2005. Before entrepreneurship, he worked as an Investment Manager for 10 years managing Family Offices in Europe.
See Full Profile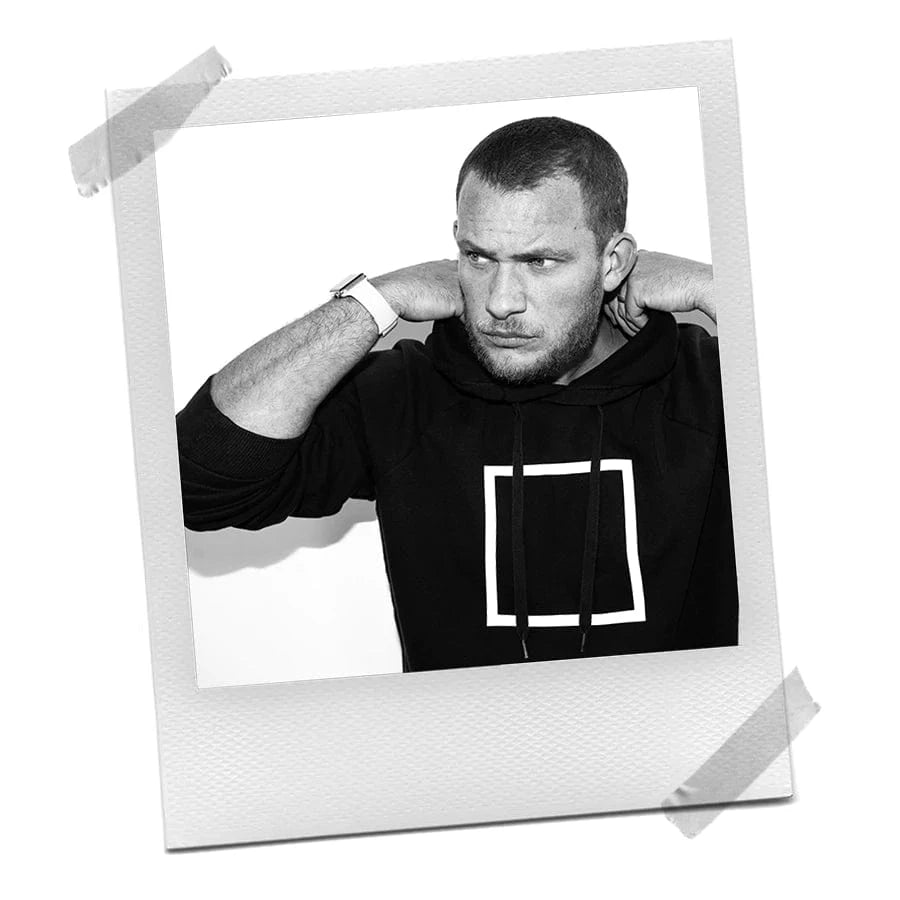 Founder & CEO
Dessi Bell
Dessi founded Saint and Sofia after running her first consumer business since 2011 following a career at the US Investment Bank JP Morgan.
She's always had a passion for fashion and design. On a day-to-day basis, Dessi's focus is on the operations of the business. She works closely with the design team to bring great styles to market for our customers. She works with creative, production and supply chain to ensure that we make the best possible products at the best possible price.
Previously, Dessi studied at the London School of Economics, graduating with Honors in 2005. She won the National Business Award in 2012 and is one of Ernst and Young's Winning Women. She has been one of Management Today's 40 Under 40 and is also an Ambassador for The Prince's Trust. Finally, Dessi is a judge for the Great British Business Awards.
See Full Profile
Head of creative
Michael Higham
Michael runs the Creative team, managing a talented team of creatives across videography, photography, editing, styling and design. He's responsible for our storytelling.
Michael joined us in November 2018, coming from a Senior Digital Producer role at one of Europe's largest coffee companies, Caffè Nero. There, he led the creation of the digital content for the brand on a global level across multiple territories for in store and above the line brand campaigns.
Michael graduated with First-Class Honours from Lincoln University in 2011 where he studied Media Production, specialising in Photography. He has a passion for capturing the perfect image and portraying a message in every photograph that he takes.
See Full Profile
Head of design
Megan Aylott
Megan oversees the design team, ensuring that we deliver market leading styles to our customers that are on trend, well made and practical to wear.
Megan's super power is attention to detail. She starts the design process by taking inspiration from high fashion and contemporary art. She then brings this to life with inspiration from unusual fabrics, elegant finishing and cool details.
Previously, Megan ran her own brand MEAME, a performance fashion brand, creating high end cycling jackets that can take you from the bike to the boardroom.
Megan started career at Roland Mouret, after graduating with a First Class degree in Textile Design from Central St Martins.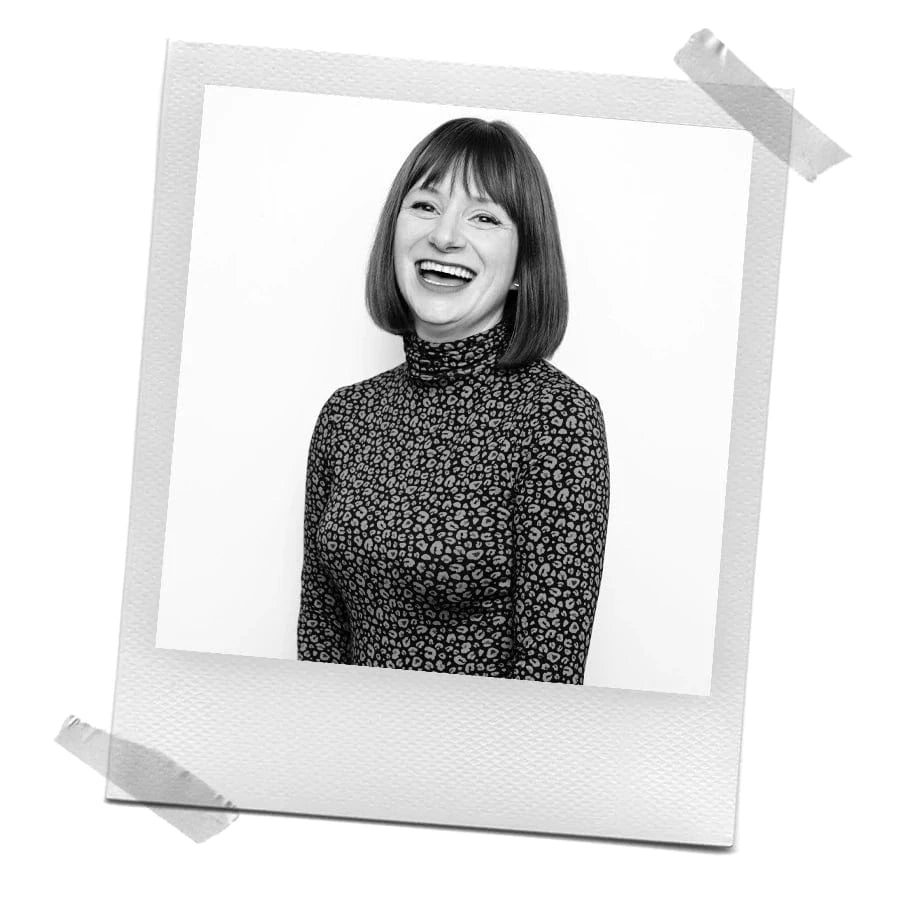 Production
Denitsa Kirilova
Denitsa joined us in 2018 to oversee the production of all of our styles. She works with our suppliers and partners from the family owned fabric mills to the factories and trim suppliers. She personally visits our suppliers on a weekly basis to oversee the weekly production of our styles.
Denitsa has worked in the garment and accessories industry for over 20 years. She's produced garments for Louis Vuitton, H&M, Next, ASOS and many others.
After completing her Undergraduate and MBA studies at University in Bulgaria, Denitsa went to work in the garment industry. She has a deep network of relationships from fabric mills and raw material suppliers to factories and logistics. Denitsa regularly visits our factories, fabric mills and logistics partners to ensure the highest standards.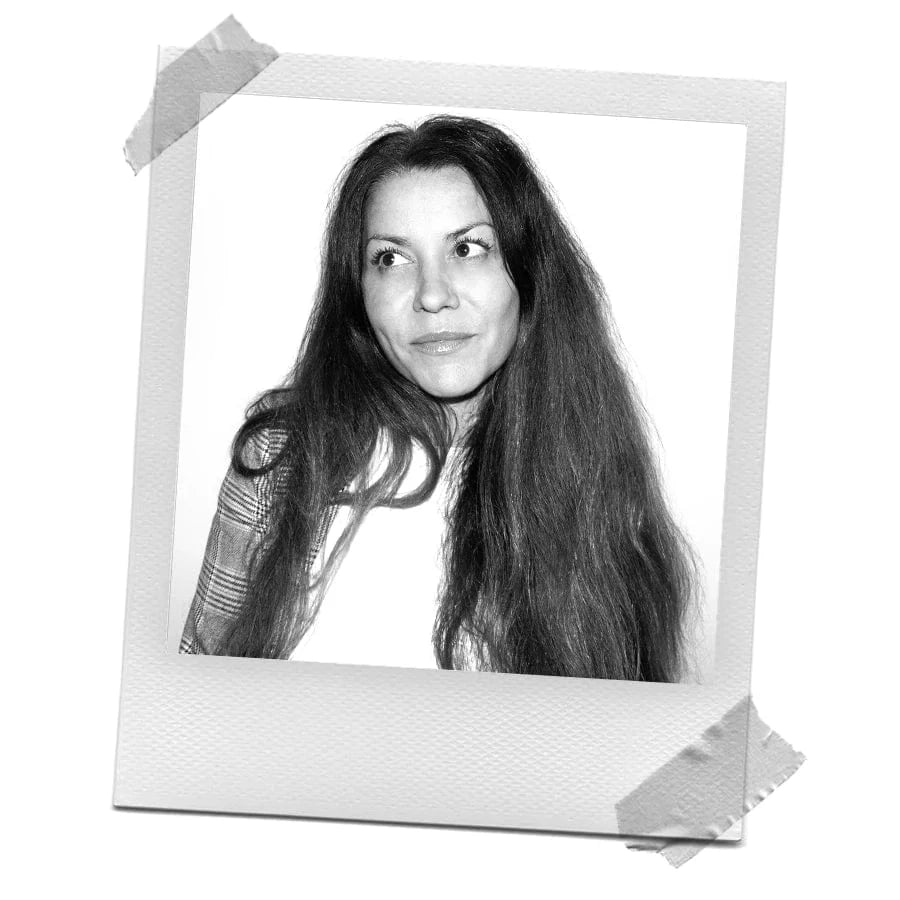 Head of Customer Care
Amber Duncan
Amber joined Saint and Sofia in 2019 and manages our customer care and fulfilment teams, responsible for looking after all of our customers and their orders. Amber and her team answer every customer query, call and message that comes through to ensure that every customer is taken care of before, during and after their order. Amber also works closely with Alan who manages our fulfilment operations to ensure every customer order is accurate and fulfilled quickly and nicely.
Previously, Amber was part of the customer care team at Caffè Nero for 6 years. Amber graduated from University of Bristol with honours degree in Sociology. (Amber also has the cutest French Bulldog called Freddie who likes to visit us in the studios).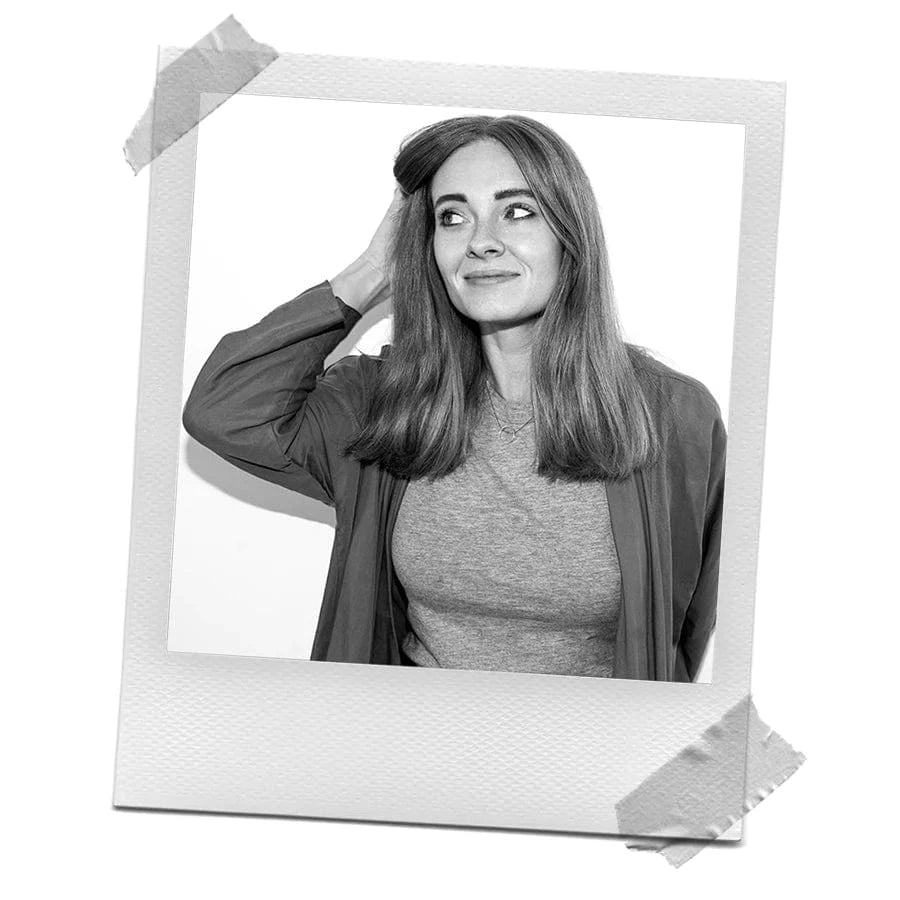 Head of finance
Anna Thikey
Anna joined the team in 2021 and has a hands-on approach to addressing Saint and Sofia's financial needs as we continue to scale.
Previously with Ernst & Young, Anna worked with a wide range of companies and found her sweet spot in young, high growth businesses trying to better the world around them. She is passionate about ethical and sustainable business and has a keen interest in addressing the challenges a high growth business faces.
Anna qualified from the Institute of Chartered Accountants in England and Wales in 2020 and is a graduate of Robert Gordon University. She grew up in Scotland near the sea and loves to explore new places.
Financial Accountant
Sam Cressey
Sam joined the finance team in 2023 as Financial Accountant, moving from Grant Thornton where he worked on audits of a variety of commercial businesses from SME's to AIM listed in size. This gave him an appreciation of business risks and opportunities and an understanding of financial processes and controls. Sam joined Saint and Sofia because of the great opportunity to be a part of a growing, sustainable clothing business, working with a dedicated and friendly team.
Sam grew up near Manchester and moved to London in 2019 after finishing studying history at The University of Warwick so is always an asset in the history round of a quiz. In his spare time he is a keen footballer and Manchester United supporter, he also loves playing tennis and singing (often after a trip to the pub).
Warehouse Manager
Alan Wilkinson
Since getting the keys to our own fulfilment centre in April 2022, Alan has been with us every step of the way from the first build of pick bins, recruiting a team of pickers and packers and ensuring minimal disruption when we transitioned from our previous 3PL warehouse. Alan manages the fulfilment of every single Saint and Sofia order to ensure all customer orders are sent out efficiently, alongside receiving deliveries of stock and our returns function.
Alan brought with him a huge amount of experience and has been managing a variety of different warehouses from food manufacturing to warehouse storage.
Alan has a very hands on approach and can do attitude - there is no challenge too big or small and he thrives on success! When he's not managing the Saint and Sofia warehouse, he enjoys going to the gym and being with his wife, 2 kids and Bengal Cat and Bully dog!
Senior Designer
Danielle Fuller
Danielle joined Saint and Sofia in 2019 from Ted Baker. She's a Senior Fashion Designer working closely with Megan, Alice and Rachel in our design team but also with our supply chain and production teams. Danielle researches, concepts and designs womenswear and accessory collections. She has a relaxed aesthetic combined with a strong appreciation of trends that delivers functional yet memorable designs. Danielle frequently meets with material suppliers and attends trade shows in London, Paris and Milan.
Prior to Saint and Sofia, Danielle was at Ted Baker, focusing on Womenswear and designing the Ted Says Relax collection. Danielle started her career at Peter Pilotto after graduating with a First Class degree in Fashion and Textile Design from The University of the West of England (Bristol).
Senior Designer
Maartje Peeters
Maartje is a senior designer who has a deep affinity to dress like-minded modern women. Captivated by the charming stories of Saint + Sofia, Maartje found her match (made in heaven) by joining the design team in 2023.
Her passion for storytelling and sustainability is the driver behind her designs. She loves to create elegant designs made with craftsmanship, timeless charm and with a close attention to detail. Maartje's experience lies in tailoring, woven qualities, prints and handbags.
After graduating from the university Amsterdam Fashion Institute, Maartje has spent the majority of her career designing for brands like Scotch & Soda and Hugo Boss. Her international work experiences combined with her own Dutch roots and curiosity provides her with a unique perspective on design aesthetics. A small town girl that was already obsessed with art and fashion as a child, who pursued her dreams and loves to call London her new home. Maartje finds solace in yoga, running, music, art, loves to experiment with flavours in the kitchen and paint on a canvas.
Senior Supply Chain Manager
Lily Cleall-Harding
Lily oversees our supply chain management and works with our designers and production teams to bring new styles and designs to life. She oversees the product development lifecycle from our London studios, working with suppliers and sampling studios across Europe. It's a critical role and essential to introducing new styles and seasonal collections.
Previously, Lily co-ordinated womenswear product development at Ted Baker in London and before that for Welsh designer Julien Macdonald.
She has extensive experience managing multi-product production including womenswear tailoring, wovens and jersey, and launching cosmetics products. Whilst at Ted Baker she built excellent relationships with suppliers all across the world, but particularly in Asia and Europe.
Originally from Cardiff, Lily Graduated with Honors from Southampton Solent University in Fashion Management and Marketing in 2015.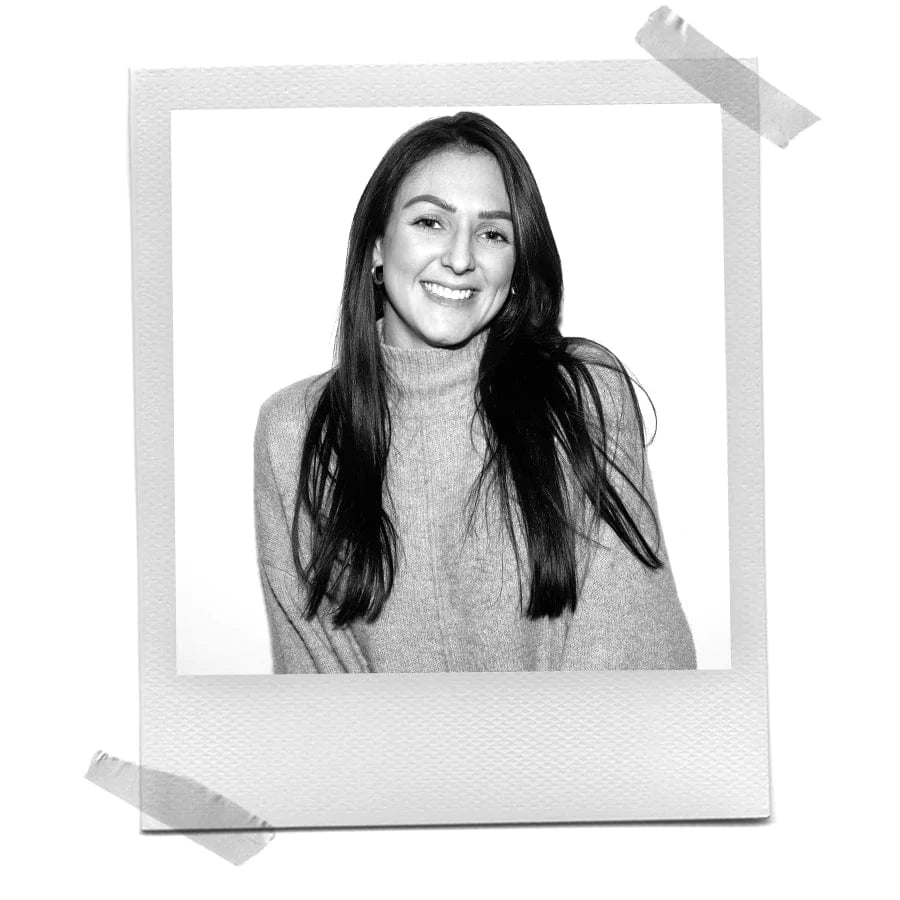 Customer Engagement Manager
Benjamin Schwarz
Ben is the Customer Engagement Manager at Saint and Sofia, making sure our customers receive the right message at the right time. Before he joined Saint and Sofia, he worked in various digital marketing roles, covering copywriting & translating, account & content management, as well as CRM & email marketing for media, e-commerce, and FinTech businesses.
Born and raised in Hannover, Germany, Ben is passionate about language and effective communication. He discovered his passion for languages at the age of 7 on a trip to Wales, when he didn't understand a word, and didn't like that at all. Starting with English and following up with Latin, Italian and Spanish, he snowballed into Russian, Korean, and Finnish - all while studying for a Masters degree in Linguistics. Having previously worked in Hamburg and Berlin, Ben decided to moved to the big city of London in 2014, where he found his niche as a bilingual account manager and copywriter in a marketing agency.
Besides being passionate about language and communication, Ben enjoys a 'good' Death Metal circle pit (whatever that is), Marvel films on the big screen, too much craft beer, and cooking copious amounts of Phillipino food (keyword 'Lechon').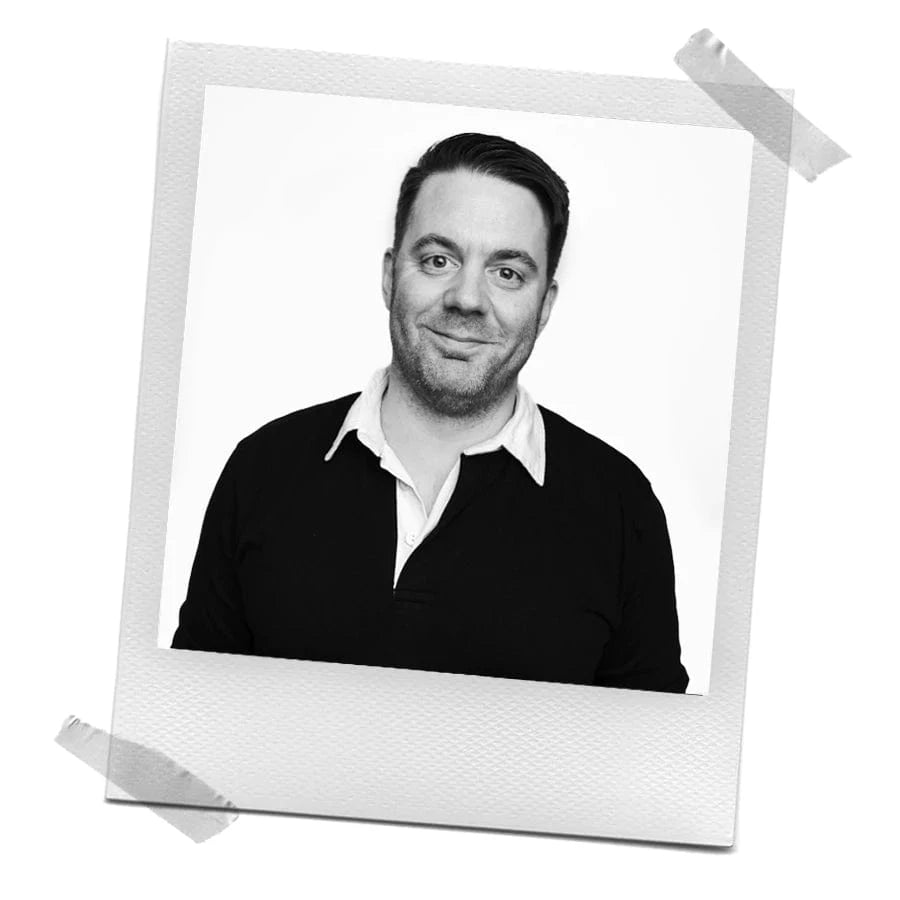 Buying and Merchandising Manager
Emma Fraser
Emma manages the end-to-end buying and merchandising process making sure that we offer our customers the best curation of quality products at the best prices at all times. She monitors and analyses data to develop sales strategies which meet customer demands to support business growth.
Prior to Saint and Sofia, Emma has developed her knowledge and experience over 10 years in the global fashion industry in Seoul and London across high-street brands, independent boutiques and luxury brands. She has worked with a variety of brands such as Free People, Ann Taylor, Loft and Gap. Emma has also worked for a luxury e-commerce platform where she built a strong partnership with Value Retail PLC, the biggest luxury outlet operator in Europe, to purchase products from brands such as Gucci, Prada, Burberry and Saint Laurent.
Originally from Seoul, South Korea. Emma moved to the UK in 2015 in order to complete her Masters in Fashion at Kingston University London.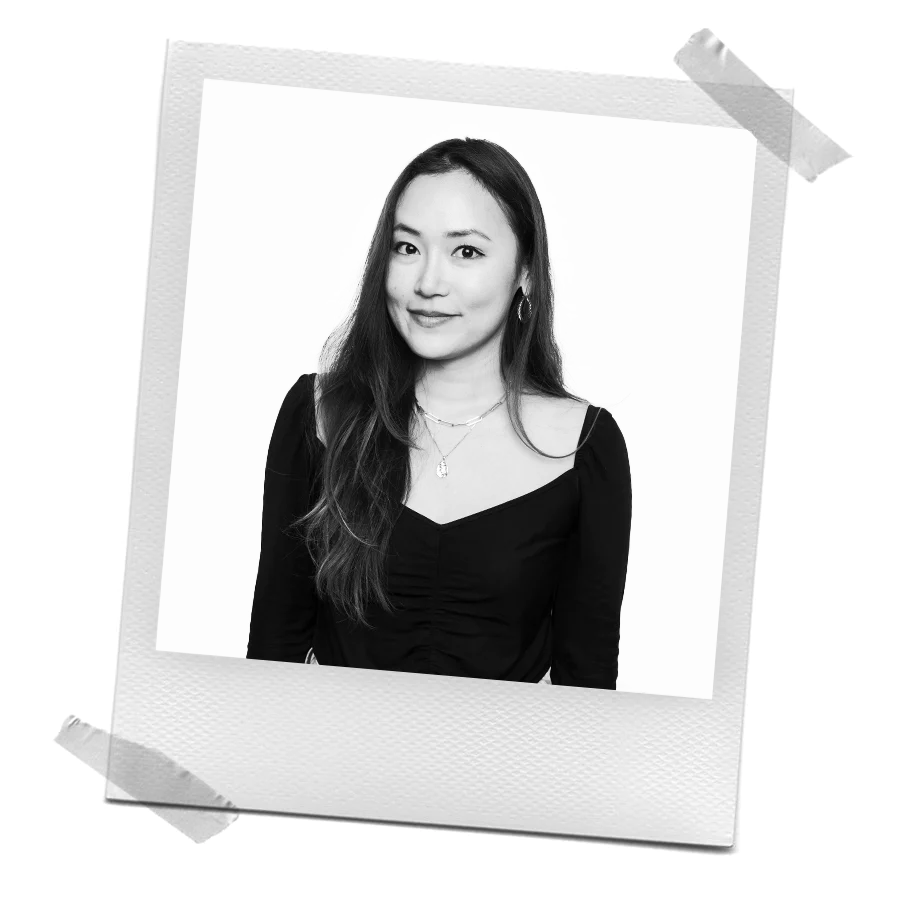 Paid Search Manager
Marisol Rossi
Marisol started working with us in 2020 as our Paid Search Manager, building and optimising campaigns across search engines including Google, Youtube, Bing and Pinterest. It's a key role that helps us to reach new audiences. Her weekly schedule consists of developing, executing and monitoring strategies to maximize performance in the UK, USA and world markets.
During her career, Marisol has worked at the world's best marketing and digital agencies and has years of experience with supporting fashion and retail businesses. She's also led a paid media team covering international markets and more recently, started her own exclusive digital agency to work with the highest performing clients.
Marisol graduated with honors from the University of Tampa, Florida. However, she grew up between Puerto Rico and Italy; which gave her a never-ending passion for travel, food, and family. On a day off you'll likely find her trying a new coffee shop with a good book (or almond croissant) in one hand, baby in the other, chatting with her husband about their next adventures.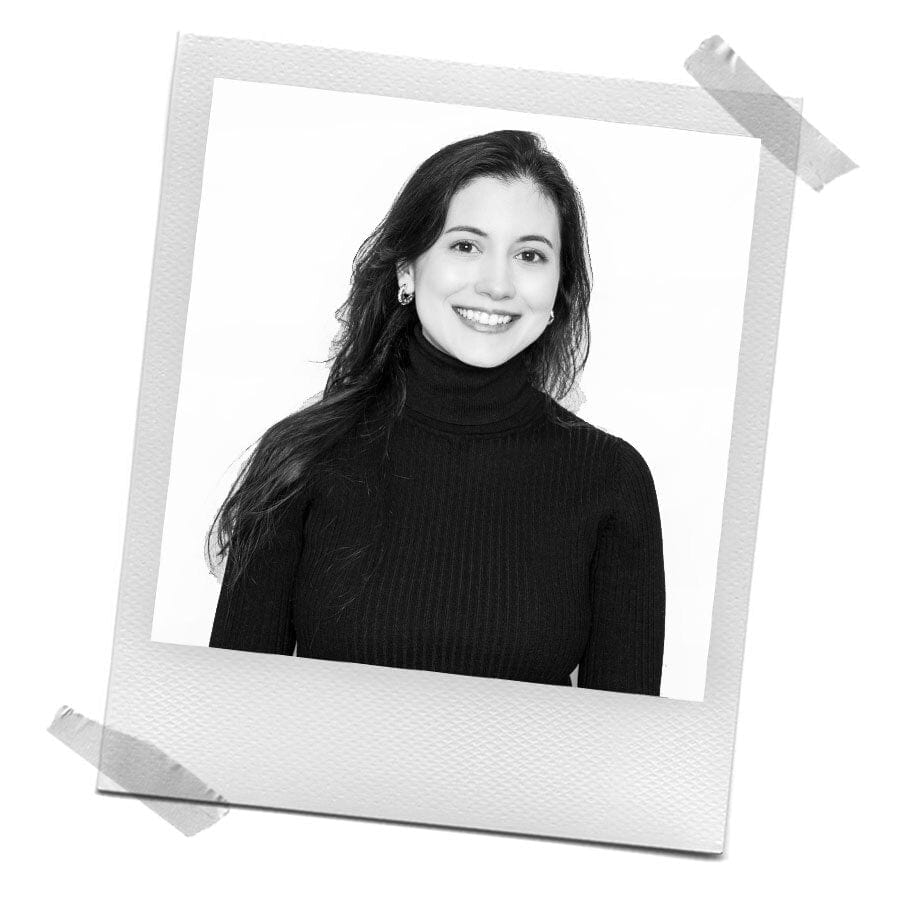 Head of Web Development
Alex Sipneuski
Alex joined us in 2017 to lead the Web Development Team. He oversees the technical implementation and performance of all of our web stores.
Alex is a digital nomad, he works with us everyday whilst traveling the world. He can frequently be found in Europe or Asia with his laptop. He's expert in building and managing E-Commerce stores since he graduated from an Engineering Degree in Minsk University with Honors.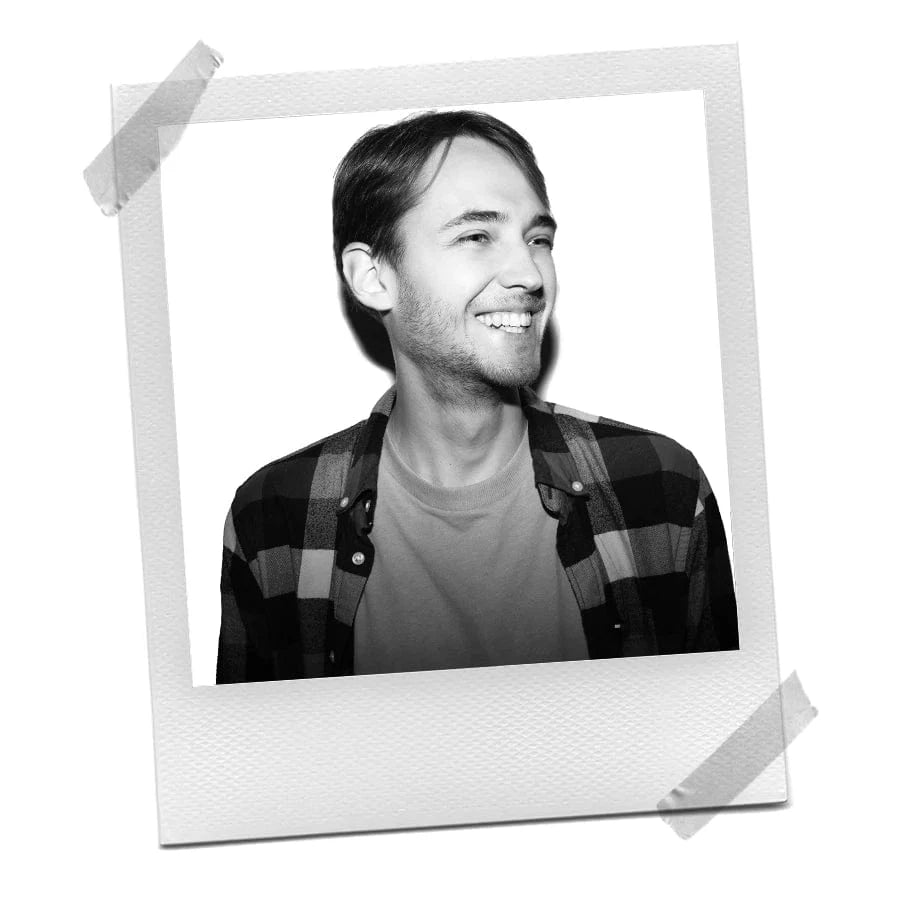 Supply chain Assistant
Patrycja petrykow
Originally from the polish seaside, Patrycja moved to London in 2016 to work in supply chain management. Patrycja works with Lily to oversee our supply chain, the purchasing, shipment and manufacture of our styles. She joined us because she shares our values of sustainable, conscious production. Prior to joining the team, she has worked in the Hospitality industry for most of her work experience. Organising and managing the smooth planning and course of events.
Patrycja has a First class honours in Supply Chain and Logistics Management in 2021. When she's not working, she loves sports and travelling (mainly for the food experiences).
Creative Lead
Dominika Durianova
Mika joined the Creative team at Saint and Sofia in 2020 as a Creative Lead; working closely with Michael, where she oversees graphic design and generating content for digital and print. She's a skilled photographer, designer and illustrator with years of experience working in creative teams at leading brands in Europe.
With a Master's degree in Marketing and Advertising and a life-long passion in photography, Mika's expertise lies in Social Media, Branding and Graphic Design. Her first campaign was Leather and Lyrics which is available on Instagram @saintandsofia.
Originally from Slovakia, Mika has now settled in London. She loves challenges, always pushing her boundaries; from running a marathon in Iceland, long cycling trips to hiking some of the world's highest mountains. She enjoys travelling, practising yoga, eating chocolate, reading good books and watching classic movies on repeat.
Digital Production Manager
Amber Allinson-Epps
Amber works across both our Creative and eCommerce teams as a Digital Production Manager. She manages both production planning (photo and video shoots) as well as our eCommerce stores, online. She initially began working part time with the team as a Production Assistant and we all enjoyed it so much, she joined full time.
Prior to Saint and Sofia, Amber worked in the world of creative events, where her focus was planning and delivering events for her clients across the south of England. She has a real passion for coordinating production which means she excels in ensuring our shoots run smoothly - whether this be in our London studios or on location for campaigns.
Having grown up in Somerset, at weekends Amber can mostly be found lapping up the West Country air, frequenting muddy welly walks and/or stroking stranger's dogs.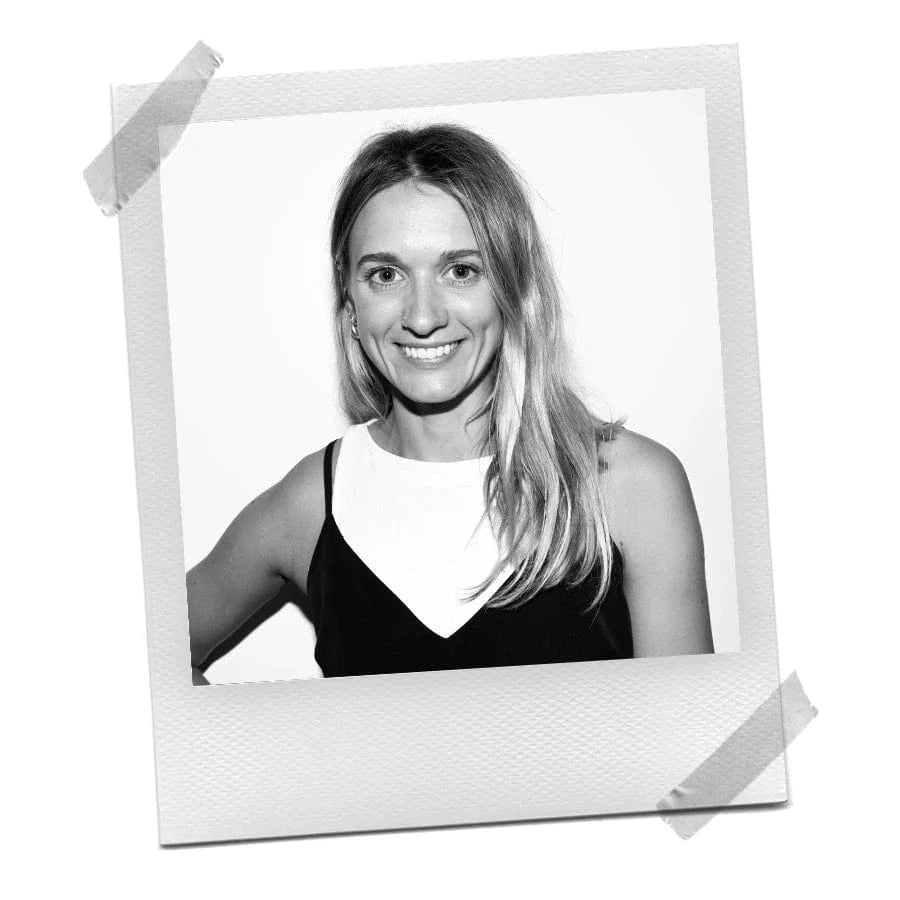 Garment Technologist
Rachel George
Rachel is an experienced garment technologist and works with our design team in London. Rachel studies the quality and fit of each and every style and translates the designs into actionable specifications for our production team. She's worked in the UK fashion industry for over 18 years, with brands such as Per Una, Ted Baker and most recently Reiss.
Originally from the scenic town of Malvern, Rachel graduated with Honors from Nottingham Trent University with a Fashion and Textile Management Degree.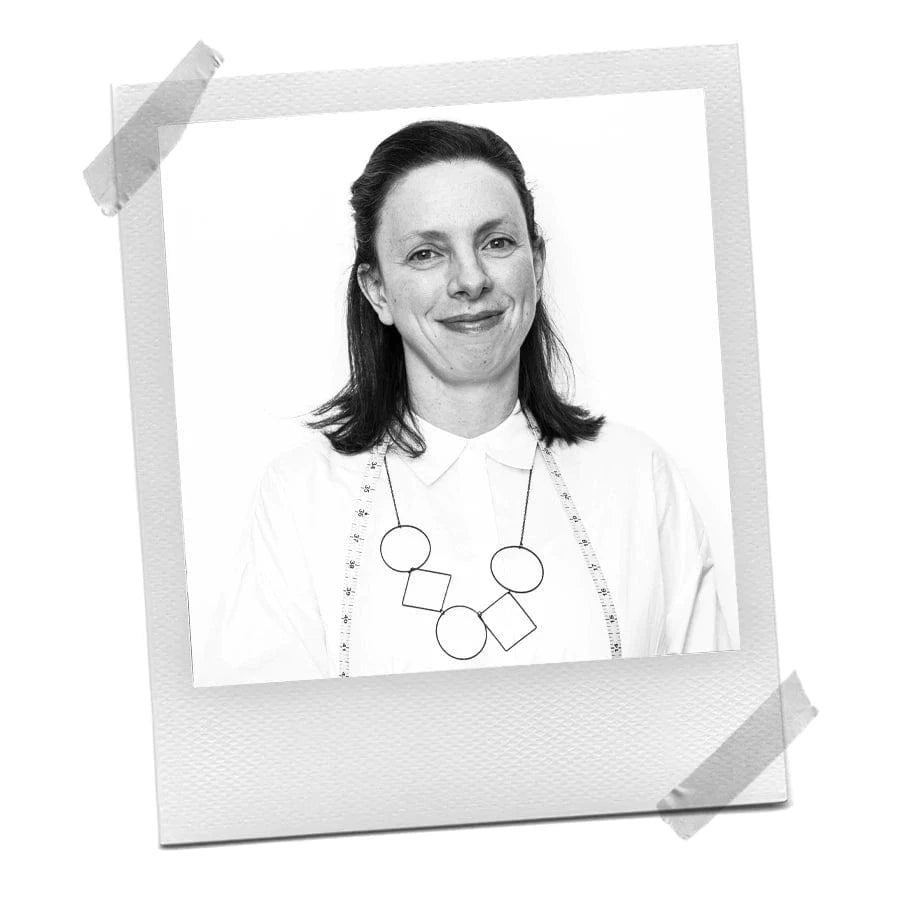 Finance Assistant
Teresa Flitcroft
Teresa has spent her career developing organisational systems and processes, with an eclectic work history in operations and finance ranging from startups to large enterprises.
Teresa is a curious mix of a quant and creative, this led her to London College of Fashion, where she studied Fashion, Media & Communication.
Following success across multiple domains including vintage fashion, food production, operations and logistics, construction and haulage, Teresa has chosen to forge a career in an environment that melds her creative mind and love for sustainable fashion with her great attention to detail and love for finance.
Customer Care
Elena Herre
Elena joined our Customer Concierge Team to support our customers, before and after purchase. As our business continues to grow internationally, she's responsible for making sure that all of our German speaking customers are supported.
Elena has previously worked as an Executive Assistant and Administrator at various multi-national companies in the UK and Europe. After graduating as an Office Manager, she moved to London from the South of Germany in 2017 and has enjoyed big city life ever since.
Customer Care
Sophie Bouchaut
Sophie works with our customer care team to help deliver outstanding service for every customer. She joined us after gaining strong experience in the retail customer service industry.
Sophie joined Saint and Sofia with strong experience in customer service. After working in women's fashion retail in Paris, she then worked for Furniture Design companies here in London. She likes to deliver a personal touch for every customer and finds great satisfaction in being able to find the perfect solution.
Sophie was born and raised in Paris, France, and decided she wanted a new life experience so she moved to London in 2010. She's now happily settled with two children, aged 6 and 4.
Graphic Designer
Julia Bodnaruk
Julia works in the creative team as a graphic designer, working with Michael, Mika and Amber to bring our creative visions to life. She's skilled in designing digital and print assets as well and exploring new UX/UI for Saint + Sofia.
Originally from Chicago, Illinois USA she decided to make a change and move to London with her sister. Together they travel around the world while documenting their trips on YouTube. Julia loves finding new ways to create content to enhance their digital presence.
Being new to London, Julia loves exploring new places within the UK and Europe. She loves classic romantic comedies and trying new Ramen and Sushi restaurants.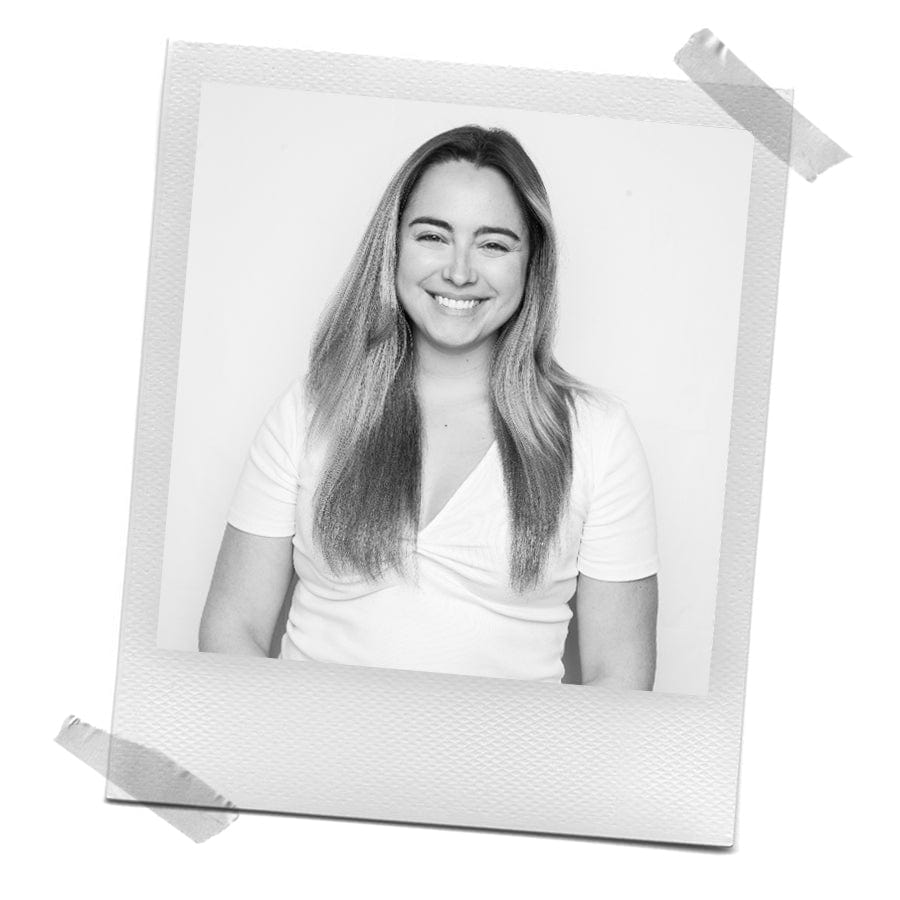 Customer Care
Juliette Vandeville
Juliette has recently joined our customer care team at Saint+Sofia. Born in Epsom, Surrey with native French parents, Juliette is proficiently fluent in French and English. Juliette has lived between Surrey and La Rochelle. She decided to move to London when she was 18 years old to start her career in customer care.
From front of house in fine dining restaurants in London, to working in customer support for sustainable fashion brands, Juliette has enhanced her passion for customer care and enjoys interacting with customers.
She has always been passionate about her customers and will always deliver the best customer experience. She enjoys travelling and finding new restaurants to eat in the capital and when she's not eating in restaurants she enjoys cooking at home. Lasagna is her speciality!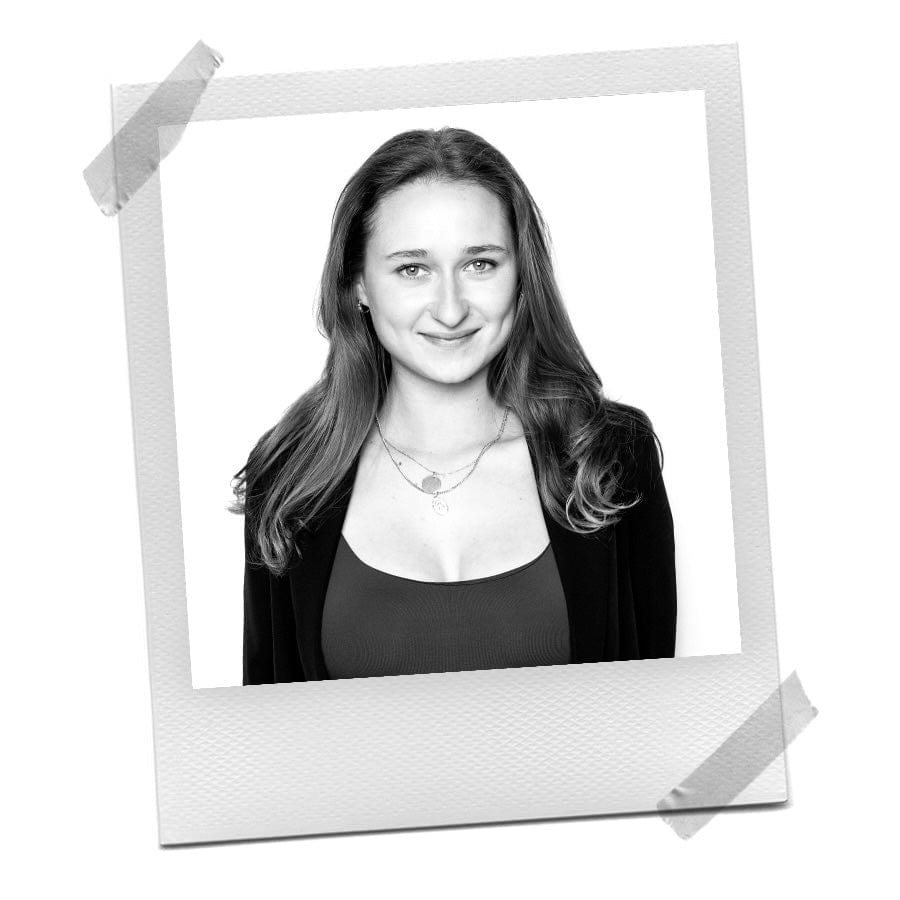 E-Commerce Associate
Anna Carr
Anna joined Saint and Sofia in 2023 to work with Emma on the Merchandising team oversees each of our online stores. Anna manages product pages, collections and visual merchandising to present each of our monthly collections to customers. Before Saint and Sofia, Anna worked in Operations at a variety of consumer subscription businesses in the UK, including Birchbox.
Anna was born and raised in London but studied Biomedical science at the University of Brighton. Whilst she was there she climbed Mount Kilimanjaro for a children's charity and regularly travels back to Donegal, Ireland to visit her family home. In her spare time she loves traveling, going to music festivals and trying new restaurants. Yum.
Customer Care
Sam Blair
Sam (Samantha) joined the Saint and Sofia team in January 2018 and specializes in providing best-in-class service to all of our customers around the world. Originally from the USA, Sam currently works between France and the USA and provides email, messaging, live chat and phone support.
With over 11 years of experience, customer relations is Samantha's passion. Her goal is to ensure that each and every customer has a memorable experience shopping with Saint and Sofia. Inevitably, there are sometimes issues with customer orders. Sam is here at Saint and Sofia week days (and some weekends too) to help customers with any issues they have to be sure they are happy.
Originally from Richmond, Virginia, Samantha now resides in Ardeche, France with her husband enjoying abundant wine and good food. In her free time, Samantha enjoys traveling, spending time with family and long nature walks.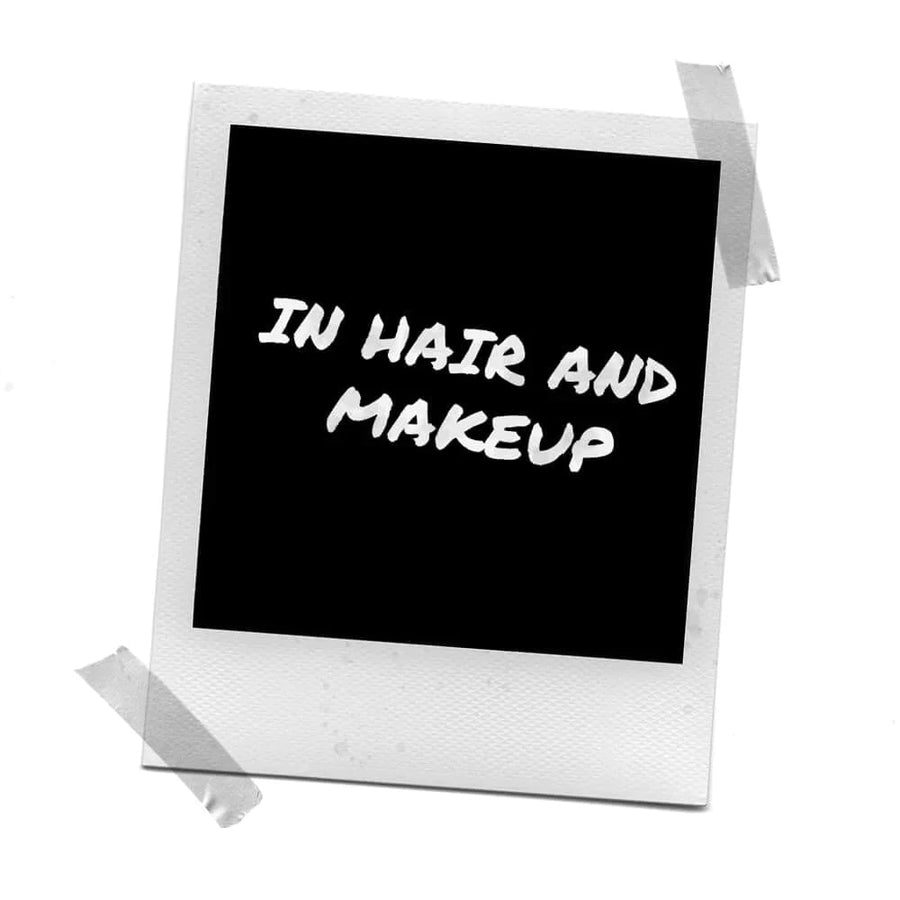 Design & Production Assistant
Alice Kitching
Alice works with the Design and Production teams in our UK and Europe offices to help bring new styles and designs to life.
Alice graduated with a First Class degree in Fashion Design at Leeds Art University in 2019.
Soon after moving to London she began working in a trend-led design room for an East London supplier working with brands such as Oasis, Dorothy Perkins, and Topshop.
Alice grew up in the beautiful Lake District with a Swedish mum and feels lucky to be able to spend her time wandering between London and the Lakes.
Video Production
Rodrigo Belasquem
In collaboration with Michael, Rodrigo creates all our social media video content. Rodrigo values great storytelling, and he specialises in creating purposeful videos that inspire, entertain and engage. He loves exploring new styles and creative ideas, which is reflected in his work.
Rodrigo has extensive experience in both photography and videography, and he's worked with a range of well-known brands such as DHL, Schweppes, Lenovo and Turkish Airlines.
Originally from a small town in Brazil, Rodrigo has now settled in London after having spent several years travelling the world. He has travelled six continents and plans on visiting Antarctica one day in the future to take that number up to seven. Crossed items on his bucket list include living in silence with monks in Thailand, celebrating Christmas in North Korea, climbing the Huayna Potosí mountain in Bolivia and many other crazy experiences he'll be happy to talk more about over a beer.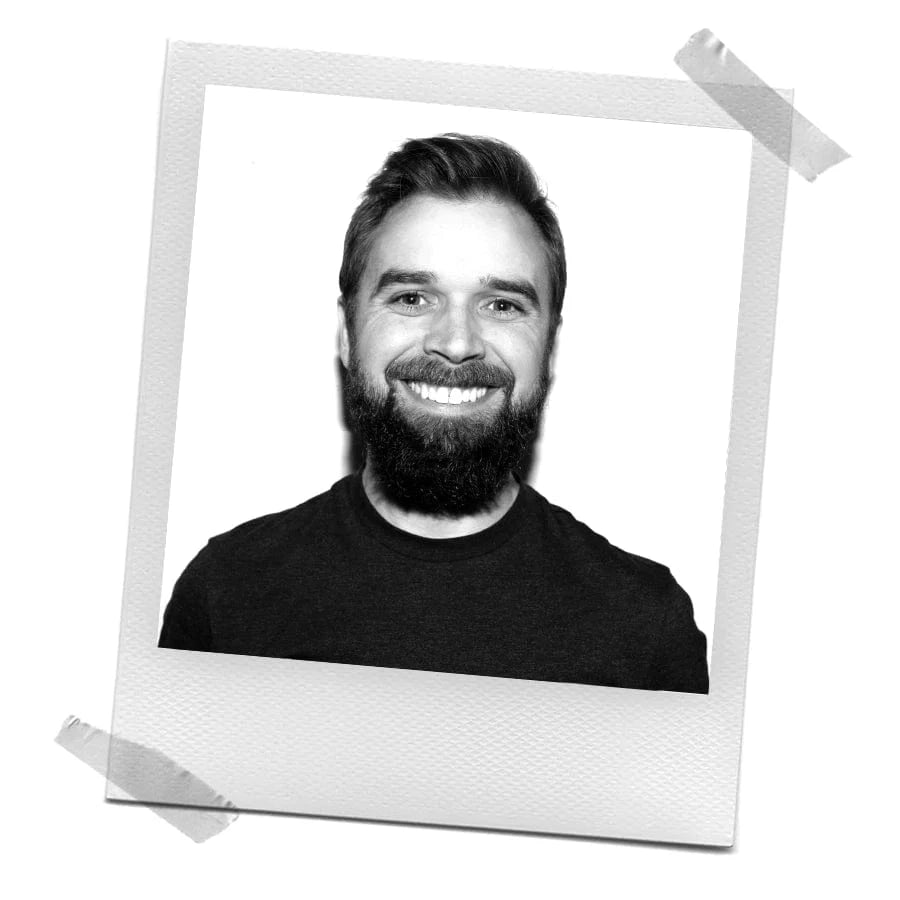 Customer Care
Stacey Neves
Stacey joined Saint and Sofia in August of 2016 and is a part of the Customer Concierge team. She has been in the customer service industry for more than 15 years and loves to make sure that customers receive the best possible experience.
Daily, and weekends too, she makes sure that all forms of communication from our customers are answered from emails to Facebook messages. She oversees the order fulfillment process as well to ensure that all orders go out in a timely manner.
Stacey has lived her entire life in Upstate New York, and currently resides in Camillus with her husband and three children.
In her free time, she enjoys spending time with her family, watching her children's sporting events including basketball and karate, and of course shopping.
She's now happily settled with two children, aged 6 and 4.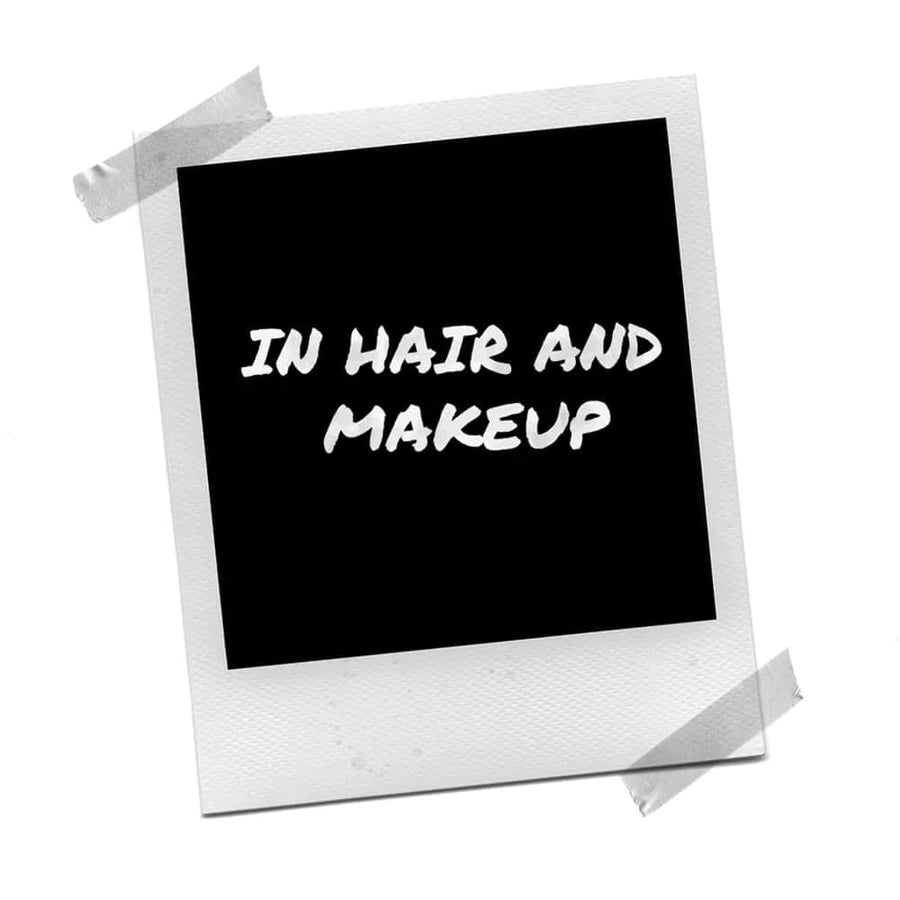 Customer Care
Viktoria Coubrough
Vika joined our Customer Care Team in 2020 and supports customers on a weekend to ensure we're responding to your questions and concerns as quickly as possible. Vika has a successful background in project management and client services. She has extensive experience working with companies in both UK and US markets across a variety of sectors, including out-of-home digital advertising and online continuing professional education and accreditation.
Born in Kyiv, Ukraine, Vika emigrated to the US with her family as a child. She then hopped back across the pond to the UK in 2008 to pursue a Master's degree in International Public Policy. In her free time, she loves a good puzzle—jigsaw, sudoku, crossword, any will do!—and taking her one crazy and one calm dog for long walks in the countryside. Fun fact: Vika was once a member of the US Junior National Luge Team. (Yes, you can google that).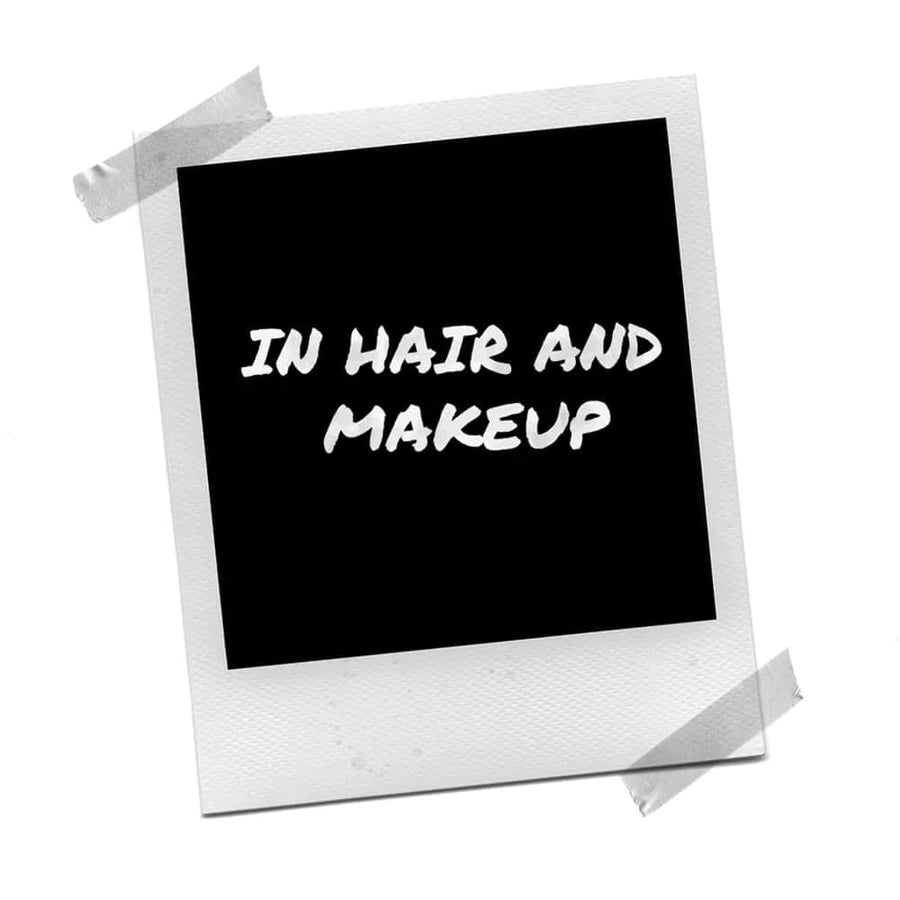 Garment Technologist
Hristina Tsvetkovska
Hristina has over 30 years of detailed experience working in the manufacture of ready to wear garments. Her focus is specifically on optimising the technology of garment making for production. Every Saint and Sofia style is carefully fitted on a variety of sizes and adjusted to ensure the perfect fit and feel.
Before joining Saint and Sofia, Hristina has worked with a number of international brands including Barbour, Frame, Solland and others. During her free time she is a keen dancer and mountaineer (often completing week long long hikes).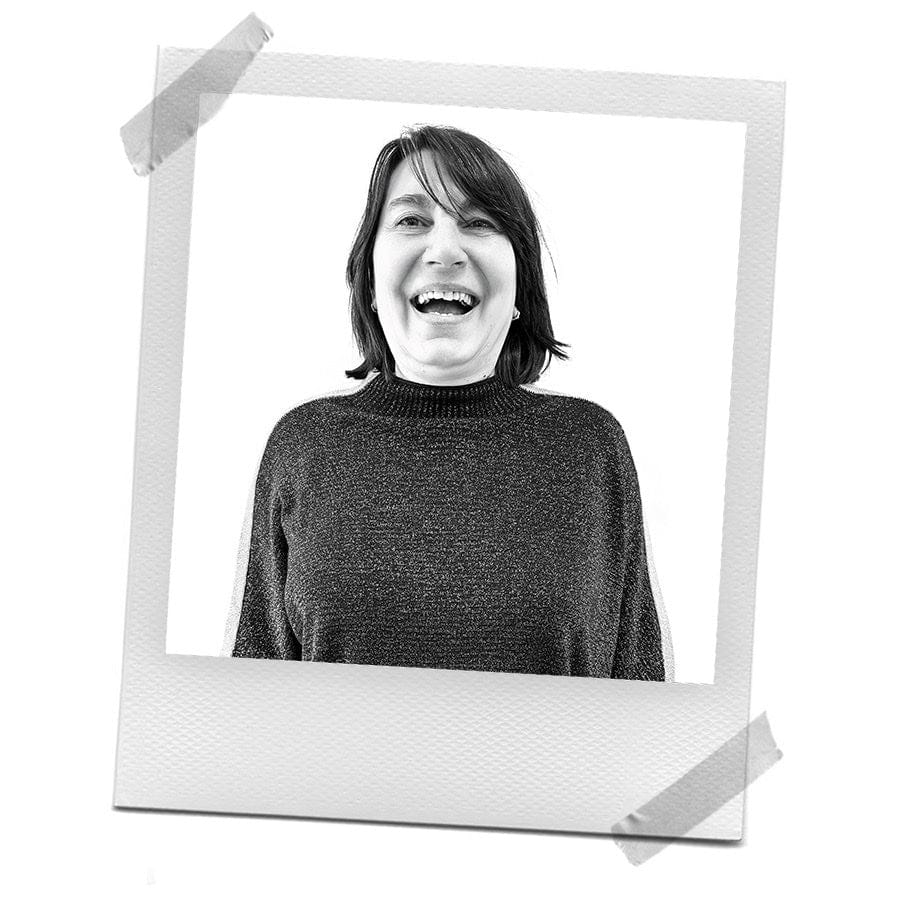 Pattern Designer
Tanya Danova
Tanya oversees the designs of all of our ready to wer patterns before they go into production. She helps to ensure that the fit of each item is perfect for every size. Tanya studied Fashion Design and graduated in 2011. During her studies Tanya developed a passion for pattern making and this has been her profession ever since. In 2020 Tanya joined the Saint and Sofia team, where she focuses on ensuring our products fit beautifully.
When Tanya is not making patterns for our customers she enjoys spending time with her family and friends, travelling, reading and always looking forward to her next Bulgarian folklore dancing class.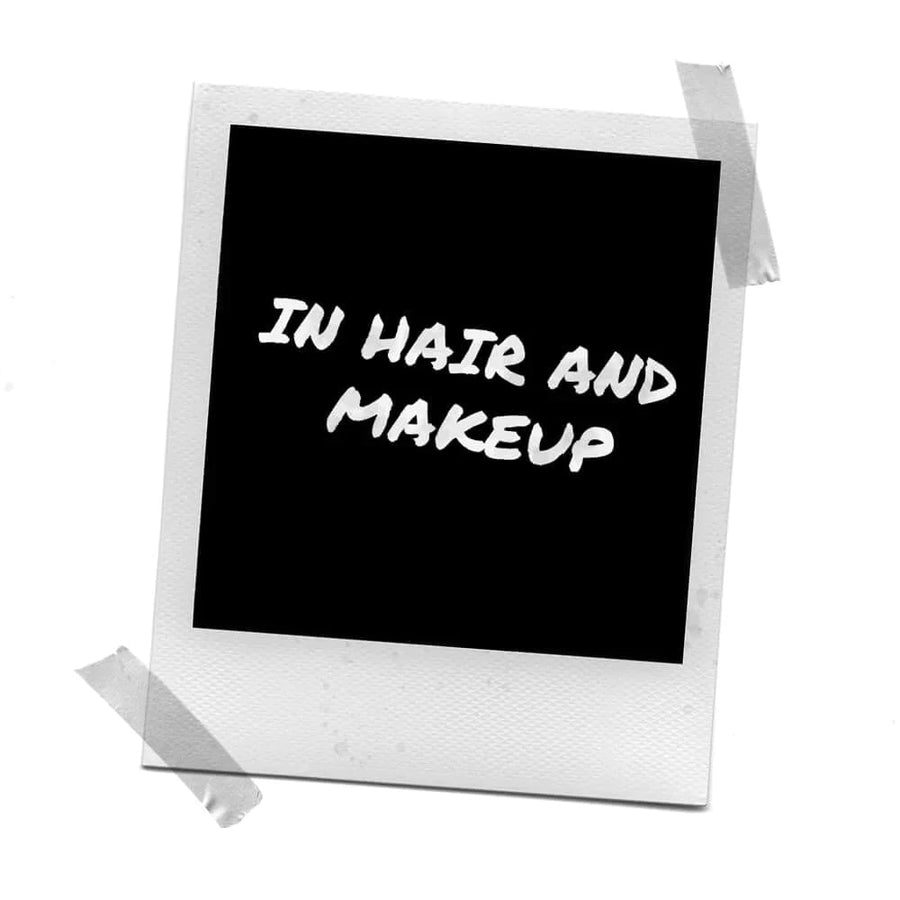 Pattern Designer
Natalia Kozhuharova
Natalia has over 20 years experience of pattern creation and manufacturing for ready to wear styles. At Saint and Sofia she focuses on ensuring our products fit beautifully.
Natalia started her career at a denim manufacturer, where she won design awards for her work on developing innovative products. Natalia has broad experience in pattern making from denim, to complex outerwear and bridal wear. Prior to joining Saint and Sofia Natalia worked for a multinational manufacturer for luxury European fashion brands.
In her spare time, Natalya loved making her own jewellery as well as exploring the natural beauty of Bulgaria. She lives in Sofia with her husband and 2 children.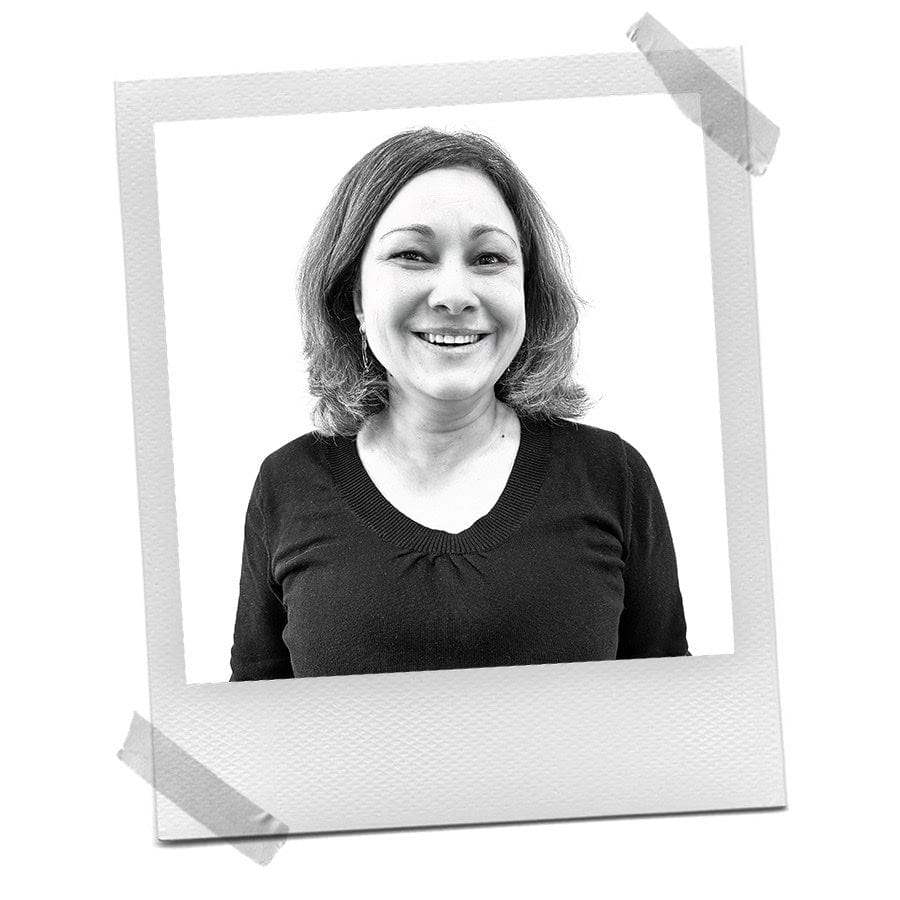 Production Assistant
Karolina Mitova
Karolina joined the Saint and Sofia team in 2020 while at University where she studied Economics. Karolina has a keen interest in design and development of fashion and ready to wear styles. She has taken a number of extra curricular courses focusing on design and fashion business development. On a day to day basis, Karolina works with our development team and production partners to ensure the quality and smooth production of all of our ready to wear styles. When she's not working, you can find Karolina doing a fashion course.